Just like that, the holiday season is upon us. Christmas shopping can be a daunting task and wandering the mall searching for that perfect gift is no fun. This year we want to help you avoid the hassle and rush that goes along with holiday shopping, so we've put together a list of our favourites. Enjoy and we hope to see you this season!
* * *
10 – Vintage Measuring Cups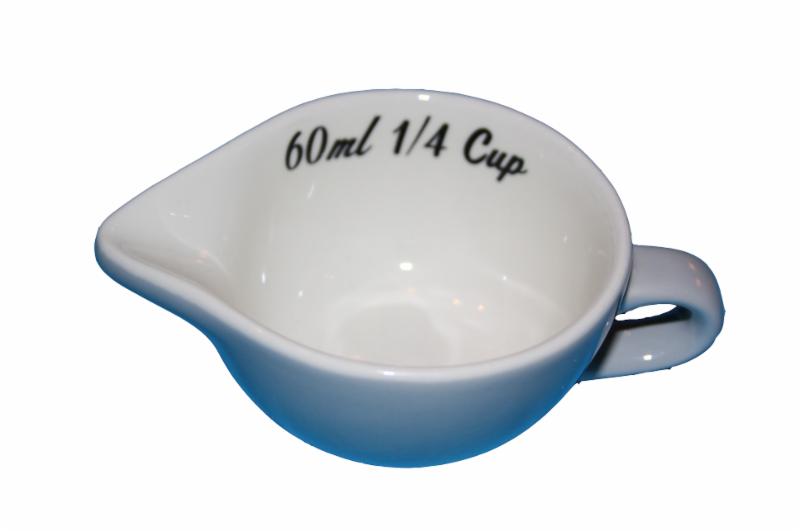 These adorable vintage style measuring cups are fun and practical. Perfect for the home baker on your list. Their neutral colours and classic style will work great in any kitchen.
* * *
9 – Salt & Pepper Mills

Give your gourmet salts and peppers a home in one of our unique salt & pepper mills. We have pairs of mini mills to keep table-side and some larger mills to keep close to the kitchen for everyday cooking. All of our mills are adjustable with ceramic grinders.
8 – Cocktail Bitters
If you have a cocktail enthusiast on your list they'll love to see a bottle of bitters on Christmas morning. Or if you're planning to host a holiday get together that may include a few fancy drinks, stock up on bitters for your home bar. We have everything from old fashioned bitters to cardamom to British Columbia's Bittered Sling – Moondog blend.
* * *
7 – Paleo Goodies
These are the perfect stocking stuffer or gift basket theme for anyone who eats a no junk added diet, or enjoys clean and healthy food. We have a wide range of products including sauces, wraps, cereals, granola, snack bars, pancake and pizza mixes, snacks and more. All of these are gluten-free and paleo-friendly.
6 – Locally Handcrafted End-Grain Cutting Boards
It does not get any more local than this. These incredible boards are hand made in the West end of Calgary. Maple, Walnut and White Oak are just some of the premium hardwoods that go into these boards. The solution to Calgary's dry climate is owning a cutting board that is made in the same climate by someone who knows our weather and definitely knows his woods.
* * *
5 – Japanese Knives
Art, elegance and functionality. Once you've cut with a sharp blade, there is no going back. Made from high quality stainless steel, each blade comes with a lifetime warranty. Five different styles and sizes available.
* * *
4 – Top Shelf Aceto Balsamico Tradizionale
The best of the best from Modena, Italy. If you know a balsamic connoisseur who's been a very good girl or boy this year, this might be right up their alley. Sealed and serial numbered by Italy's tasting consortium, this 25 year aged balsamico tradizionale is rich, thick, sweet and delicious. What remains in the smallest barrel after 25 years of aging is a true delicacy.
* * *
3 – Pepe Chilli Mill
Who doesn't love an extra spicy kick on their pasta, steak, stir fry, or any dish for that matter! Freshly ground dried chillies add a burst of flavour to any dish. We brought in more of these grinders this year because last year they sold so fast. Perfect for the kitchen aficionado who has (almost) everything.
* * *
2 – Olive Wood
The amazing quality and durability of olive wood make anything from our Bérard Olive Wood collection a gift anyone on your list will appreciate. Since 1892, Bérard, located in the mountains of Royans, which border the northern edge of Provence, has specialized in creating true French hand-crafted artisan items for the kitchen. The beautiful grains in the olive wood make each piece unique. Choose either a single utensil like the Berard Spaghetti Spoon for a stocking or pick up a Berard Fruit Bowl carved from a single piece of Olive wood.
* * *
1 – Premium Oil & Vinegar
Our favourite gift to give is our premium extra virgin oils and balsamic vinegars. The freshness and quality of our oils set them apart from anything else you will find and make them the perfect holiday gift for friends, family, party hosts, staff or customers. You can also skip the wrapping and deliver oil and vinegar pairings in our locally crafted wooden gift boxes made by our friends at Rocky Mountain Vintage. With over 75 oils and vinegars in store, the possibilities are endless.
* * *